Photo courtesy Nick Breedlove/Jackson County TDA
Pinnacle Park is an 1,529 acre tract of land owned by the Town of Sylva & previously used as the watershed. In 1991 it was leased to the Pinnacle Park Foundation for developing hiking trails - wonderful trails (moderate to difficult) that go by streams, waterfalls, and beautiful vistas. Pinnacle Park is a 7-mile strenuous trek that ascends more than 3,000 ft. in elevation. Hikers who make it to the top are rewarded with an incredible view of the mountains below, and a unique view of the town of Sylva and Scotts Creek Valley.
Be sure to pack water, snacks and/or lunch and a camera before tackling adventure. Enjoy streams, waterfalls and scenic views throughout. The 3.4-mile trail follows an old logging road, through a grassy ridge and then up a short rocky path to the top. Pinnacle Park in Sylva is the state's first and only Certified Forest Therapy Trail.
You can click HERE for another version of the Pinnacle Park trail map with elevations. It also has a QR code on it that you can scan and use later when on the trail with your phone.
You can now fill out a Pinnacle Park permit on your smart phone. Just scan the QR Code found by clicking here and fill out the form to provide your intentions while in the park. This information could be crucial for your safety if you have any problems during your visit. Also, check out the Sylva Police Department's new website to get more park information and even maps at www.sylvapolice.com.
The pinnacle is 5,008 feet elevation and has a spectacular panoramic view of Sylva and surrounding areas.
The park is located approximately 10 minutes from Sylva. Take Skyland Drive east (SR 1432) and turn left onto Fisher Creek Road (SR 1446). Continue to the end of the road and you are there.
When you're finished, come by the Chamber and sign our Pinnacle Park log book. We'll share your photos/videos on social media if you don't mind. We also have a Pinnacle Park key chain for sale in our merchandise shop to commemorate your big hiking accomplishment. Click HERE for a photo.
Enjoy our best kept secret!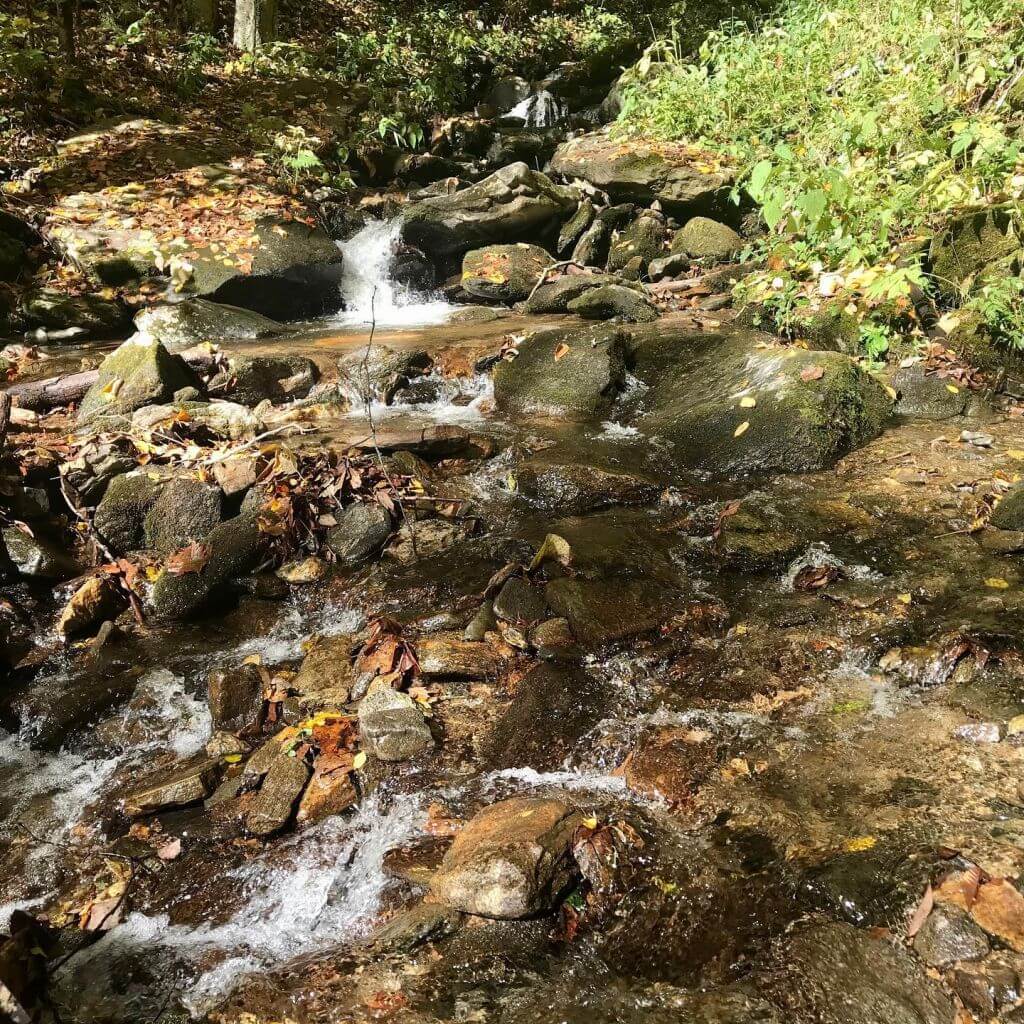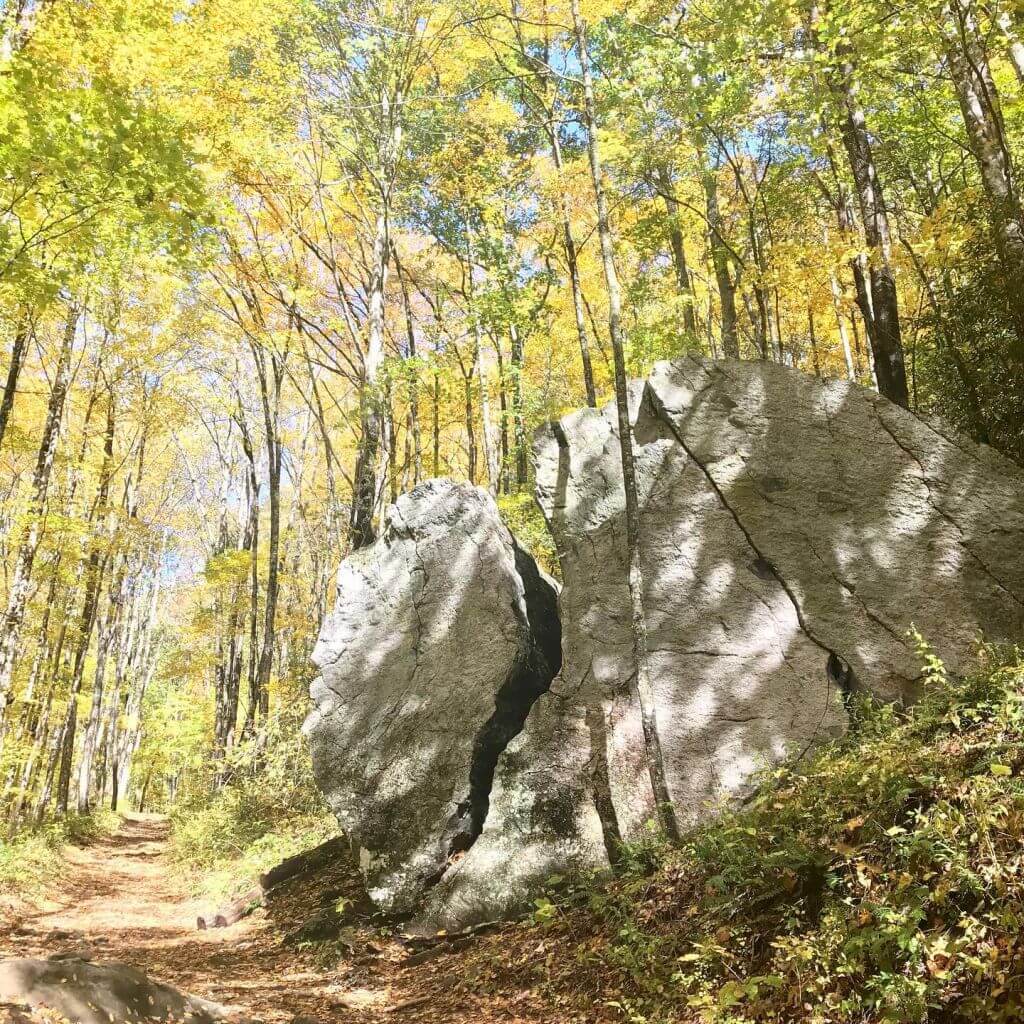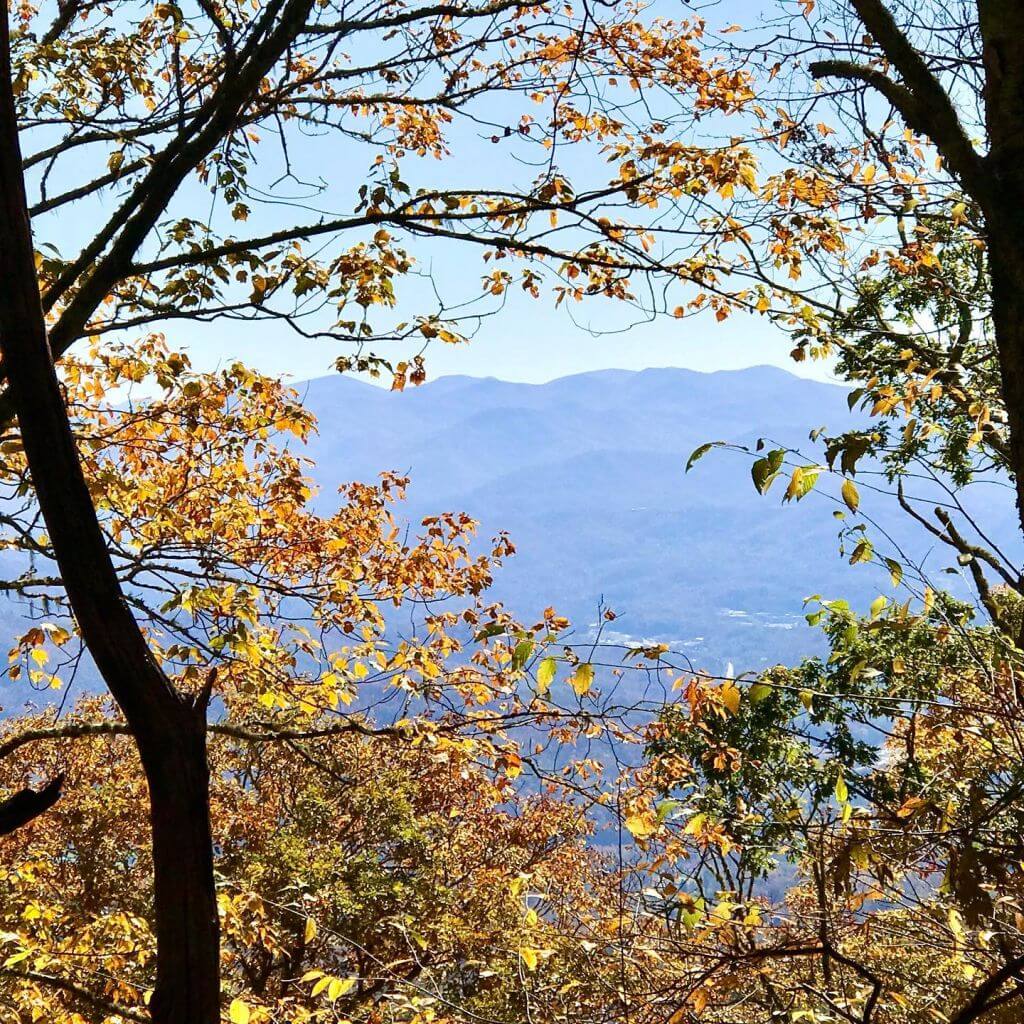 Photos by Kelly Donaldson/Jackson County Chamber of Commerce