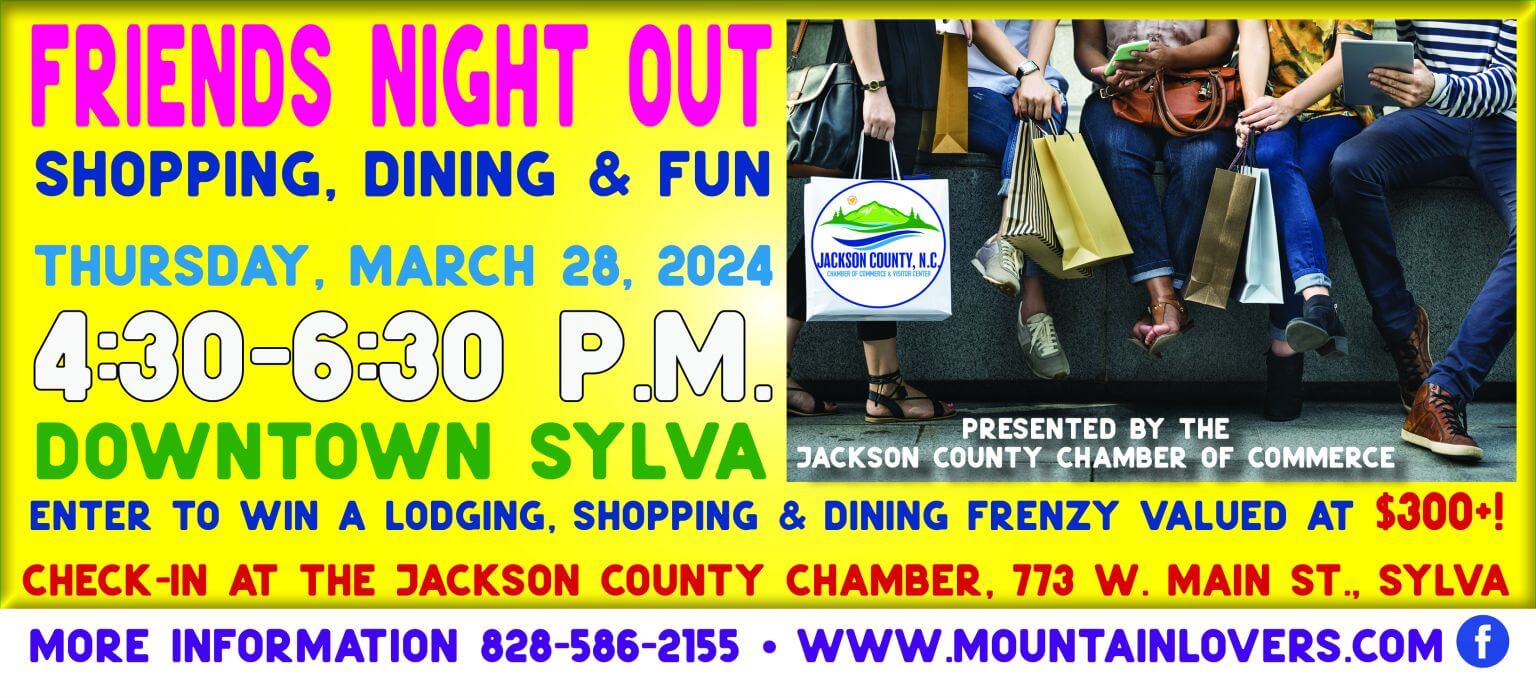 The Jackson County Chamber of Commerce will hold its third "Friends Night Out," event from 4:30-6:30 p.m. on Thursday, March 28, 2024 in downtown Sylva.
The event is intended to create an economic impact on the area and encourage sales on an evening during a traditionally slower time of the year.
"Friends" simply stop by the chamber at 773 West Main Street in Sylva and register. There is no cost to participate. The first 50 participants that register will receive a free gift.  After registering, "friends" are encouraged to start shopping, dining and perusing the streets of Sylva for great deals. Most stores will have special promotions, sales and perhaps even some surprise treats.
"At the end of the night, we'll do a drawing from those who registered and one lucky participant will win a shopping, dining and lodging frenzy worth over $300," said Jackson County Chamber of Commerce Assistant Director Kelly Donaldson. "The frenzy includes many gift certificates donated by our participating merchants and restaurants."
Jackson County Chamber of Commerce Executive Director Julie Donaldson added, "This is a great way to enjoy a wonderful evening out with your friends while supporting our local businesses."
"There is no charge to attend so please come and take advantage of some awesome deals, enjoy dinner at a fun place, and make some memories with your friends," said chamber Office Manager Belinda Bryson.
For more information, contact the Jackson County Chamber of Commerce at 828-586-2155.