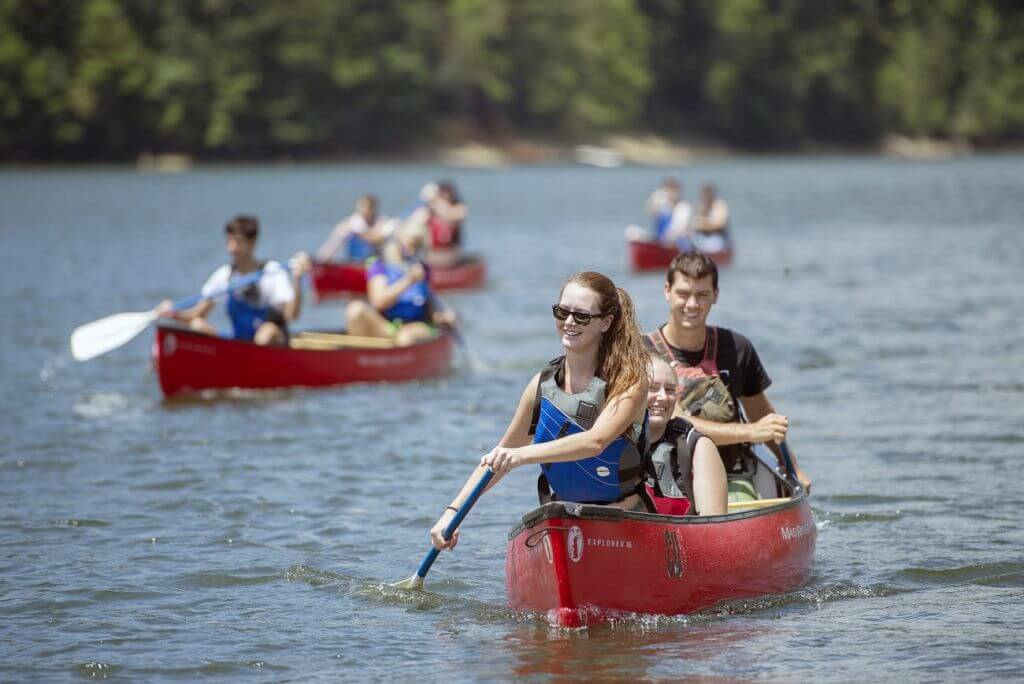 The Glenville community surrounds a large man-made lake with 26 miles of shore-line at 3,500 feet above sea level. The lake is the highest of its size east of the Mississippi River and is a favorite place for aquatic recreation.
The area originally was known as the Hamburg Township, settled in 1827. In the late 1880s the area was thriving with industries including forestry, tanning and mining.  It was in 1891 that the area was renamed Glenville.
The lake itself was not created until 1940-41, when Nantahala Power and Light Company — owned by ALCOA — constructed a dam on the Tuckaseigee River. The hydro-electric dam provided more electricity to help make aluminum for the war effort. The creation of the lake flooded Glenville's schools, homes, businesses and farmlands.
Today, the community is settled along the shores with several second hand vacation homes, boating businesses and small shops. The new Pines Recreation Area is a new addition to the area, with a beach and swimming area right on the lake. There is a marina in Glenville and the Friends of Lake Glenville host fireworks every July.