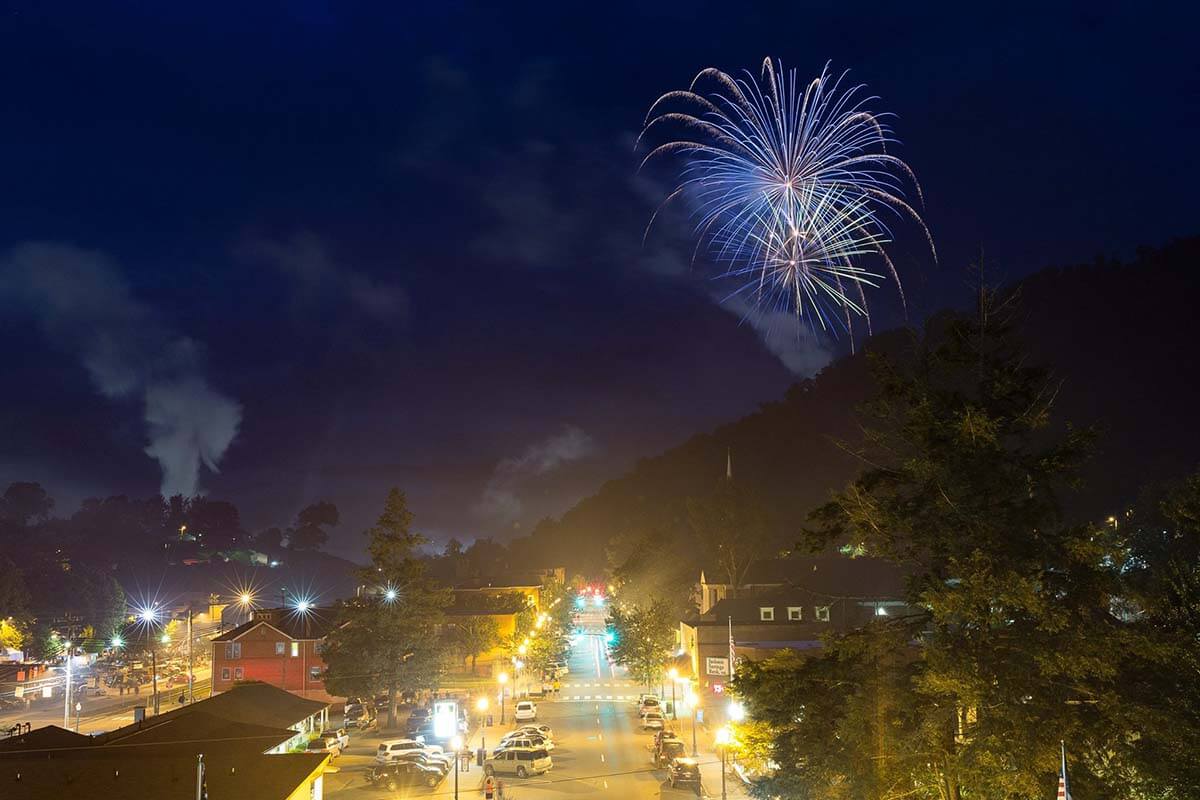 FIREWORKS IN SYLVA. (Top photo by Nick Breedlove/Bottom photo by Kelly Donaldson)
Sylva's 10th annual Fireworks Festivities will begin at 6:30 p.m. on Thursday, July 4, 2024 at the Bridge Park.
The Jackson County Chamber of Commerce is proud to welcome the band Gotcha Groove to the stage for a performance from 6:30 to 9:30 p.m. They are one of the southeast's finest bands. They will perform classic hits, pop favorites, R&B, Motown, soul and beach music.
Fireworks are organized by the Jackson County Chamber of Commerce and should begin at dark immediately after the concert, approximately 9:30 p.m. The fireworks are visible from various locations throughout downtown Sylva and the immediate surrounding areas.
"We could not possibly have fireworks in Sylva the last 10 years without the help and support of our friends at the Town of Sylva, Jackson County Permitting Office (Tony Elders and Doug Painter), Jackson County Commissioners, and the Jackson County Parks and Recreation Department," said Chamber Executive Director Julie Donaldson. "Most importantly, the fireworks this year and the last nine years have been provided by our friends, members and partners/sponsors in the community"
This year, those partners are:
​Platinum:

Harris Regional Hospital

Harrah's Cherokee Casino Resort​
Diamond:
iHeart Radio/KISS Country FM 99.9
Mountain Credit Union
Stanberry Insurance
Western Carolina APA
Western Carolina University
Gold:
BalsamWest
Champion Credit Union
Duke Energy
Jackson County Economic Development
Optimum
Pepsi Cola
Western Builders Inc.
Silver:
Andy Shaw Ford
First Citizens Bank
Great Smoky Mountains Railroad
Ridenour & Goss Law Office
Southwestern Community College
State Farm Insurance-Charles Wolfe Agency
Ward Plumbing, Heating & Air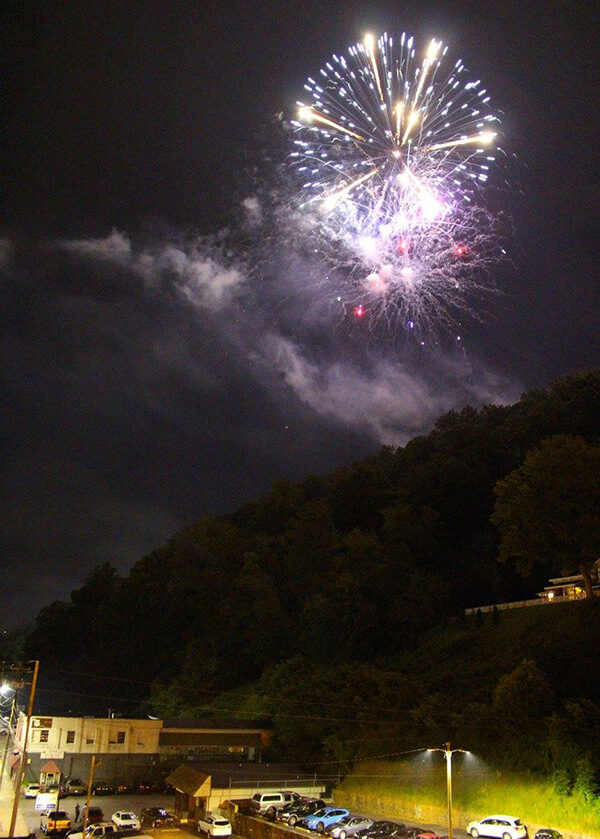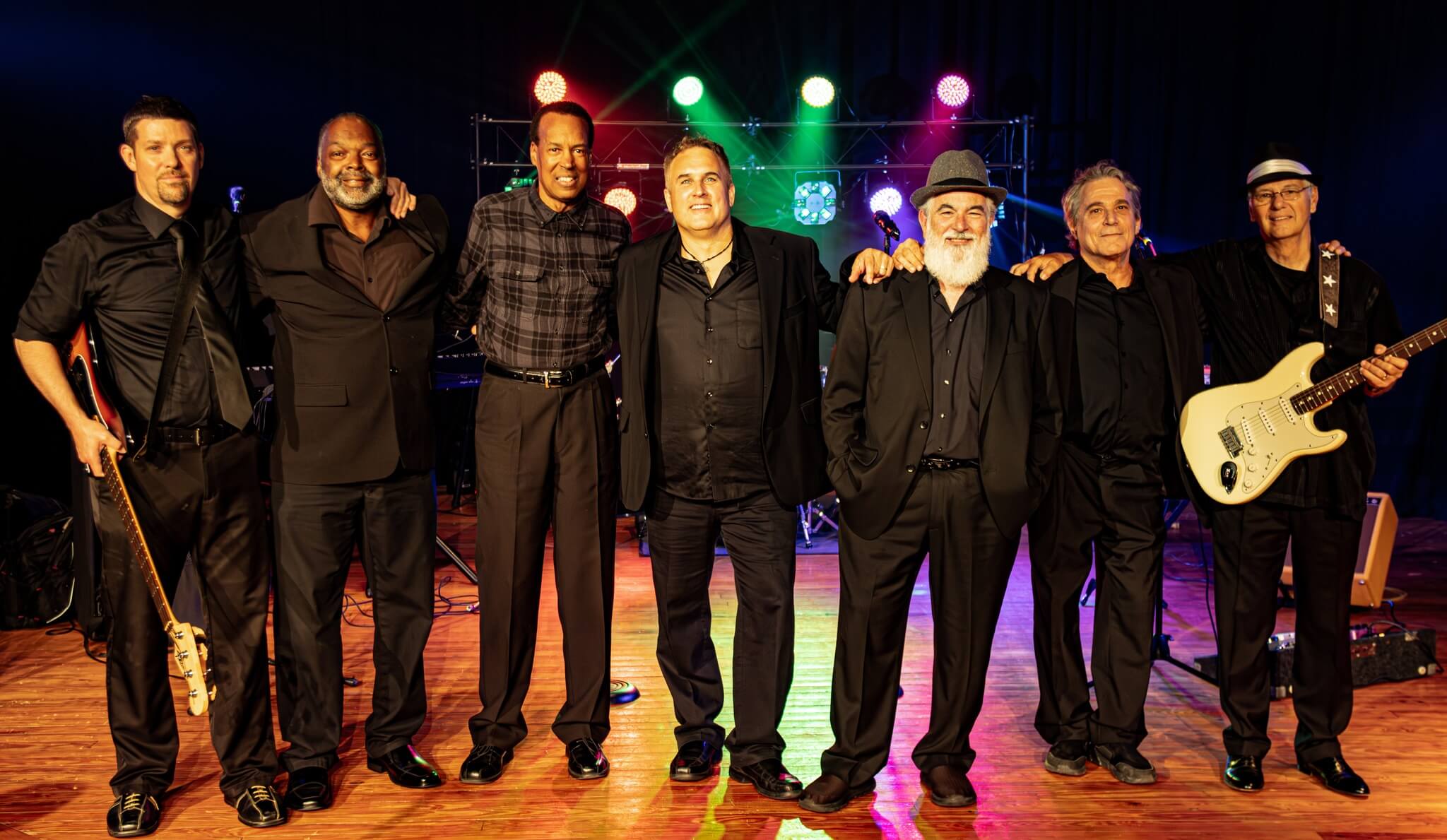 "We cannot thank these partners enough for their support of the chamber and their valuable part in providing fireworks for Sylva," Donaldson added.
In addition to music and fireworks, the Jackson County Parks and Recreation Department will be providing children's activities from 4-8 p.m.

Food trucks will be on site as well.

"Don't miss the very beginning of the event at about 6:25 p.m., as the Jackson County Sheriff's Office Honor Guard will be presenting the flags for the National Anthem in a very special ceremony," added Kelly Donaldson, Assistant Director of the Jackson County Chamber of Commerce. "This is always a powerful highlight of the event evoking lots of patriotic emotions."

For more information, please contact the Jackson County Chamber of Commerce at 828-586-2155 or visit
their Facebook page or website
at 
www.mountainlovers.com.