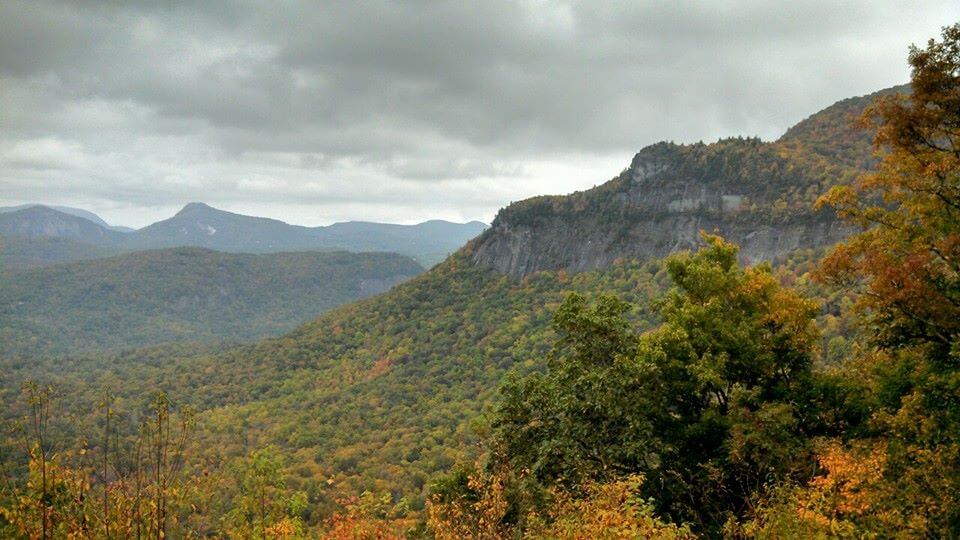 Photos by Kelly Donaldson/Jackson County Chamber of Commerce
Cashiers is an unincorporated village on the southern end of Jackson County. This quaint mountain community is home to some of the highest mountain peaks in the county. Sitting at 3,484 elevation, Cashiers is known for its trendsetting shops and boutiques, world-renowned private golf courses, majestic vistas, and restaurants featuring masterful chefs serving up mouth-watering cuisine.
At the center of Cashiers is the Village Green and Commons, a park with a playground, two stages, sculptures and trails. This site is home to many festivals, arts and crafts shows and other community events. Each year, the Village Green organizes the Groovin' on the Green concert series, which offers free music on select Friday nights from Memorial Day through Labor Day. Other popular annual events include the Cashiers Designer Showhouse, Christmas Parade, and annual fireworks extravaganza.
Cashiers is surrounded by beautiful mountains, with perhaps the most scenic being Whiteside Mountain. Whiteside has incredible panoramic views from the top of a mild hike to the peak. Whiteside is located directly on the Macon County/Jackson County line in between Cashiers and Highlands. To the east of Cashiers, the highest waterfall this side of the Rockies is located in Sapphire Valley, just down Highway 64. Whitewater Falls is easily accessible and well worth the effort. A short trail takes you to a nice viewing platform.
Sapphire Valley is a community just a few miles east of Cashiers. Sapphire Valley features two 18-hole golf courses, (Country Club of Sapphire Valley and the Sapphire National Golf Club), along with one nine-hole executive course at Sapphire Valley Resort. The resort is a popular spot in Sapphire, offering food, festivals, concerts, ziplining and a snow skiing area which is open in winter months.